Contents
Timers
---
This is used by a large number of speedrunners and has useful functions like "Best Possible Time", "Current Pace", and more.
Llanfair allows usage on Macs, and can be used for splits and timing.
This is another timer that can be used for keeping track of splits, etc. It is lightweight so if your computer is on the low-end scale this may work better for you.
Video Capture
---
AmaRecTV helps process the video/audio capture of the video game from the capture card to your computer. It also enables audio to work on certain capture devices such as Dazzle DVC100.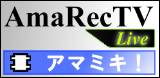 Streaming
---
XSplit encodes and transmits data you put on it to a live streaming website such as Twitch, YouTube Gaming, etc.
OBS (Open Broadcaster Software) is an open source streaming resource but can also be used to screen capture for local recording.
---
More downloads